• acheos, acid, Addam, adss, Ady, aeitschbi, Aksu94, alecbr, Alexxsander25, allstarme, almigimenes, Anatsuki, andrej.adamik, andrew120910, Aniyadrra, Apu, ara, Argethlam, argweynn, asdanonymous, asg092, Atics, baalzebuv, badboi, bloodbatsas, Bluespide, bobthegr8, bombguy187, buraja, c4risim, cedrickgagne, cedroa, Cicey, CIIC, circyn, cloverklee, contacttom, cortez001, cresas, crewel, Cruucy, CypherShot, davidarius, Davkratos, Decones, dedesilvaeq, Demon42, DerVani, Devilsenforcer, dipen787, dlabisek, Dmgctrl, Don, Drakkz, dreamzdot, Drethak, DrWhite, Duhkie, eal3nd1, edipogb, edwinvgs, edwoolley, elcarnicerito, enrique15877, errorfree, evasiv3, fekke, fernandesae, fl1x, FloobyDooby, freakzilla317, frogger79, Geimerys, geneu88, GeremiTM, gingerbabydoll, GongasHeat, Gordma, Gr0ge0, gr3nka, grakev2348294, griploners, gth733r, hakanaxu, Helsvinir, higashidani, hightower, ibsneekaboo, idontcare, ijsleu, ilsa1939, Immewnity, jacobinajanks, Jazzur, Jnic290, joezeph, jotapts, julianobsi, juniormurd, K4MOS, ka11, kakus666, kazefaze, kecskesadam, kellica, kiddo3301, klices, konfuzu, kub4rm4n, Lakesawp, Lawliet016, leozin993, Lightborne, lilweew, lodwallo, Logarythmic, londolo, LordRyborg, LordYazz, lotharam, Lout1948, Lucysama, luiz, manuelpeh, masky007, matheus22600, maxespencer, Messerwurm, messycan, Metatronn, Metosz, micados, Mikirex, mivitec, mopio, Moslake, MrBrego, MrGreen030, MrKudden, Muthiel, Myrdinne, mystere8618, narki, NeKonGrio, NerdyTimes, nextrin, nicollassantos, nikos2021, Ninaveve, ninjapaladin, nonloser1995, numbel, Nyaification, padfoot, paganmomma70, painkill10, PaulioG, petyike11, pler, preylor, Prohormon, psa90, pugglypiff, r3zk, Rando123, rawrapp, raymond13004, rayzimbr, Reloecc, revsoldest, Riddok, rinconvaldivia, rmichnik, robinwaerts, RusticCowboy7, Ryoog, Ryuu, SadDonkey, sal101, salemov, Santana30, selomelo7, shadowskull28, Shaxey, sidorlord, Skiera, skincreeper, skrzypi, snide, Sonick, Splatlack, Spotty, sundbom93, Surfy_D, Tarkinug, Tauglorin, Tex1966, TheBeeMan, Tillec, tiozaum, titotof, tonkepen, tooleyinhd, Topper1703, TotalCool, toxotis, Twenkye, twirler, TwoDragons, Tycandus, unpi, Vanetrik, vas99, viggo123, viniciussk888, vinoh, ViserysIII, vitorcariri1, vmosquito, waaxer, waras, whytho, worthfivecents, wulf, xaouf, xkamor, yamanama, yoitsme23, yorsh86, zaibat, zerocool4949, Zetita, _kosha_79
Another part I like about Dugi's leveling guide is the ease of use. You'll be given the guide in different forms so that you can find the one that fits you. For those that like to have a printed guide alongside them he provides you with a printable and image heavy version of the guide. A very powerful system Dugi uses is his in-game leveling addon that permits you to play without having to take your focus with the game itself. The addon adds a tiny window for your World of Warcraft game that tells you what area of the guide you're at and how to proceed next.
  • 10095919, 8rianGriffin, 9kon, aadm, accessdenied, achiko, akgis, alfredoan, alisonagb, alizza, allanyudy, almigimenes, altina, amillmusic, Anbutsuchi, andrej.adamik, AngelNegro, Ankdilb, Anthony, anulaanula82, araujocelso1998, astoufu, b3nnz, badboi, Balsza95, Barbapapa, Barkhlet, Barneysoad, bellziinha, Bittertwo, bjerrum78, bkiddo, Bradamus, branak, braz54, brillo, bringstone, brutalgazi149, Buccaneerdan, bulle, Bunga, Burori, Busi, butcherlol69, BxLoke, Cajmandu, capred, chincia, cinar, cloverklee, Cojayo, concieiro2, connect, craice, cresas, crowquillz, Cuii, Cyber2000, Dadbear, damianx9x, Daradul, DarkLCF, daviejones, DeathStrokeTt, deepsspeed, delphinetpr, DeusVult, Deviantloki, digoligo, digotoh, dizzy1990, djskynet, DoctorGore, Dopsche, dougb, drivenman43004, duto, dweez, edipogb, Eldervar, emrdmrc, Emyl, eposada10, eraser.head, ErnstJuenger, erotilos87, ErQQ, Eurochopper, Eztori, fablwesn, flamishboy, Freak20, freakzilla317, frease91, FreshieFresh, frogger79, furban, gabba75, gkarageorgos, gl87pro, gokken420, gorletto, greenou, greywolf168, guearplim, gurka324, Hatisstyle, HellsMainMan, Hikitsu, hismadnezz, hogy, Hooltay, ic3solo, icegirl99, iitaloo_, iliana36dd, Illogical_spaz, ilpelle81, impexseba, insane666, insideu, JackonFire, jan32, jaybizzle, Jenuine, jimscrot, jinholwk, Jinx82, jjflana, Jonvillasboas, jorge moura, jpgalvao, judyveys, Julien, ka11, kajerin, kam, kamilafgf, kaneeywaneey, killerdoughboy, kineandkanon21, kire2506, KlaudioS, koaramamachi, kohkah, kotama, krathos96, ku4c, LarsH1990, legendfusion, Lendail, lesthat.wow, lilamanela, lilneko, Linkan, LIttlestLauren, liujunfu1989, locão, lostprophets, Lunale, Lyrio.Baelfire, madzkull, Maledria, Manik, marinaki, marine747, Marn, Masamune27, matooner, Matsudai, mendozabot, mercurycoolman, metawow123, mgamer1512, micados, michisure, Migpost, mike670, missy8103, molenhuis, Mooglepies97, Mordercaii, Muskui, MysticRavenYT, Nand, nared2, naypril, nicchouk, nicolfo, nikos2021, Niteryder1969, no1r, nod1974, noghss, Noiry, nupper, nzhkcr, odin120, optiquest, opusdiabolic, ownaged, Ozores, paganmomma70, paraesp, payfornumbers, Perrymaster, PK241, powkaria, preylor, Prezuntuh, pyukumuku, Quastin, quate, ra1ken, Raain, RADDAN73, Ralenbek, rapiers, Raulgmn, RaViL, rawrapp, raymond13004, razyzg, RenikTv, rino, RomeoCotex, rovazo, roxsavage, salifox, saltyrob, Samhain43, sapleur, sarrou, SassySalmon, scarbunny, Schamian, scristian, sebulba, Shimztv, shygryphon, Silenxer, siltic56, Silwesters, since, sinner06, sinsolek, Skiera, sludge, SmallPaul, smashed50, Smug, snakkerdk, SNex, sootylunatic, Speedocubealex, stampexz36, stman, Stromfresser, subfire, subz3ro77, Tachyoin, tappedroots, tatsactsze, taylroswift21, telyk, teotuty, thedvdfireman, tibirabotto, TinyBeans, tomb19999, tort86oise, traxor, Trenbolony, Tsolakidis1987, TTDax, tuxbe, Twiztidzero, tzabusat, uipe, Ultraporing, Underscore, ushin, Vayznex, Vexus, Vipeaxx, warlorc, Wasdmann, wassabie, willowwolf, wolfgang, wrjalmeida, xclone, Xenfrozer, XGomez154, xrough, xs4r4, xXJosh28Xx, Yami11, Yllidan, younggodhand, zalpher, Zeka93, zemekiz, zinga69, zorien, zsidaipityu, zuko79, Zunama, ~*LinK
This software has been programmed with every single quest in the game, and knows which quests that you have already completed. You can put it on Loremaster mode and it will automatically detect which quests you need to complete in the game still and put together a quick questing path to complete them all. This way, you can get the hard to earn Loremaster achievement just by working on all the quests in the game.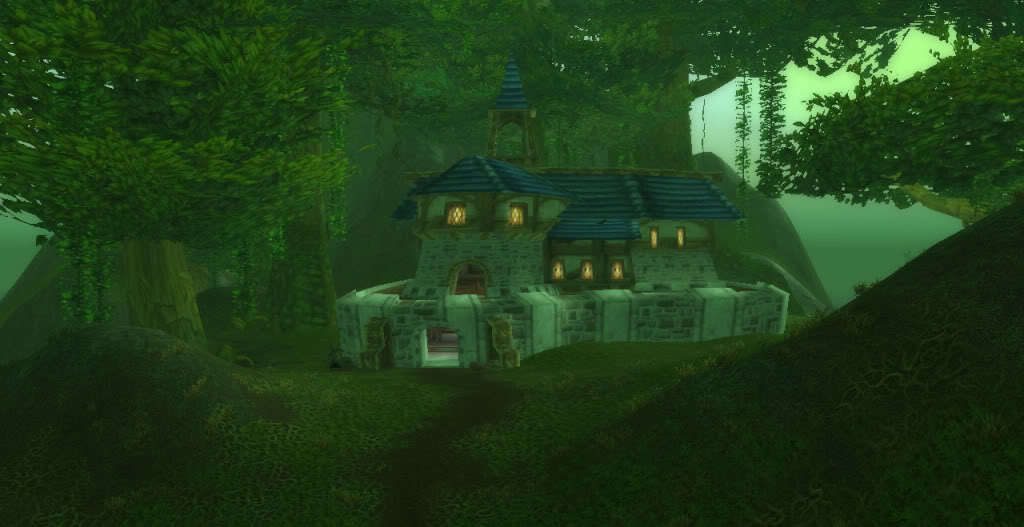 I've reviewed my fair share of Guides. If, much like me you're fed up with guides which can be put together inside a messy manner you don't have to worry about that with Dugi's Guide.The writer has done a great job making certain you spend more of your time and effort learning his substance than looking by way of his guide for what you'd like to learn.
These books will help you master WoW in a very short time. This page will also help you understand a World of Warcraft. So what kind of game is this? World of Warcraft –it's a global multiplayer role-playing online game. World of Warcraft, along with other games of the same genre, is usually referred to as MMORPG, i.e. global multiplayer role-playing online games.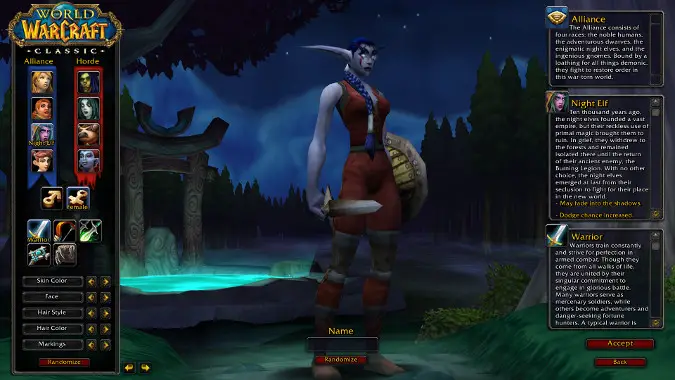 Each of our leveling guides was created by a team of professional speed levelers and is designed to walk you step by step through the games questline, leveling you from 1 to 50 using the fastest route possible. Each guide is written in an easy step by step format and tells you exactly where to go, who to talk to, what quests to accept, how to complete objectives, and more. You will be amazed by the difference Zygor makes.